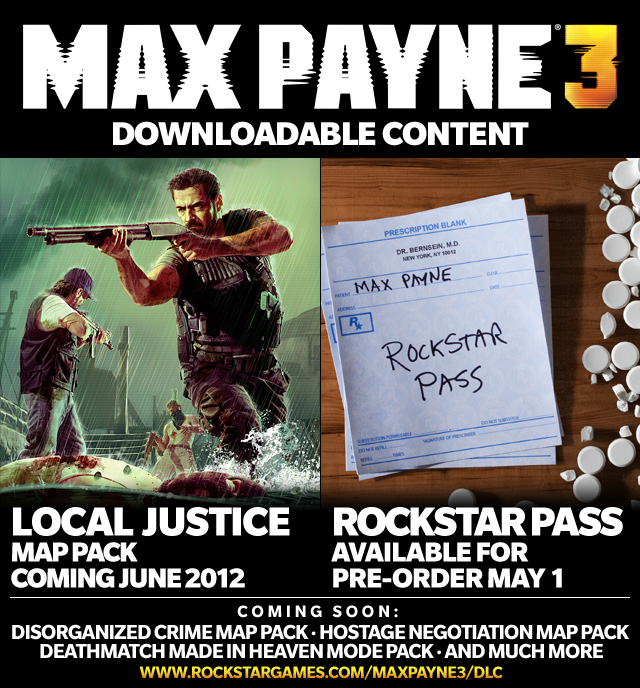 Rockstar Games have announced some downloadable content packs that can be used in multiplayer in Max Payne 3. These include "Local Justice", which is a map pack that will be released in June 2012. It will include the "police precinct" map for a variety of multiplayer game modes.
As well as that map pack, we have the following that will be released during the summer of this year:
• Disorganized Crime Map Pack
• Deathmatch Made In Heaven Mode Pack
• Hostage Negotiation Map Pack
• New York Minute Co-Op Pack
And, during the fall of this year:
• Painful Memories Map Pack
• Trickle Down Economics Map Pack
You can pre-order the Rockstar Pass today to get access to all of the downloadable content for Max Payne 3 at a lower price, instead of individually paying for each one.
What do you guys think of this news? Are you more excited about the game now? Let us know in the
forums
!