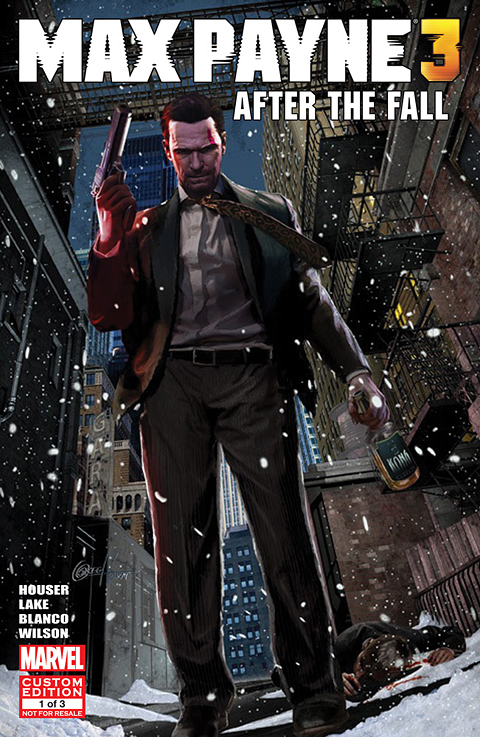 As we previously posted, Max Payne 3 will have its very own real-life graphic novel. The first issue, titled "After The Fall", will be released this Thursday (May 3rd) for free via the Rockstar Newswire and other digital comic websites. It is written by Remedy's Sam Lake, who wrote the first two games, and Dan Houser, who writes Grand Theft Auto.
The graphic novel will have three issues. It will feature characters from all three games, as the novel tries to weave together all of the stories in one.
What do you think of the cover art for the first issue? Let us know in the
forums
!